MGA CEO Heathcliff Farrugia speaks with SiGMAgazine in an exclusive interview
It's early days yet, but CEO Heathcliff Farrugia has the tiller firmly in hand. A year on from his recent appointment to the role, Farrugia is steering the MGA ship on a global course of international collaboration, with constant efforts aimed at bridging the cooperation gaps between different regulatory bodies. Katy Micallef meets up with him to find out more.
There's still a lot of settling in to do. The launch of three key pieces of legislation regulating blockchain and DLT back in November 2018 has added another dimension to proceedings, with the MGA issuing guidelines to allow gaming operators to make use of these technologies - and as Heathcliff says, 'there's interest but it's a long process subject to tweaks'.
"Obviously it's the MFSA and MDIA who are the main protagonists in this, but things are proceeding very well. We are in close communication with them, in order to ensure that the various regulatory frameworks holistically produce the desired safe environment. MDIA-approved auditors will be required to test technical infrastructure making use of DLT, whilst the regulatory framework within the MFSA's remit provides assurances in relation to the providers of licensable services in relation to Virtual Financial Assets. When a gaming operator wishes to accept VFAs as a means of payment, or else make use of DLT, naturally these frameworks, aside from the MGA's regulatory requirements, would be of relevance."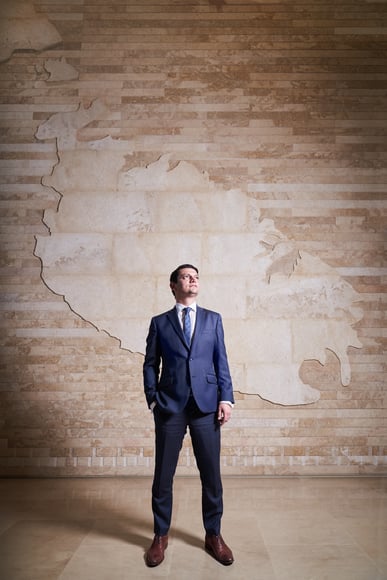 "From our end when you look at gaming and blockchain, what we've seen in terms of this new technology, is predominantly operators looking at ways to automate payment solutions through a smart contract, whilst others are considering a DLT solution to assist them with their KYC obligations. Then there are also, albeit less common, very radical solutions with a whole platform being built on DLT and VFAs or virtual tokens from the ground up."
Through current systems, if you are a player and you are wagering money, you are required to place all your trust in a licensed operator. Whilst this is obviously an acceptable solution, and it is how the gaming industry operates, some operators believe they can take this to the next level by means of smart contracts.
"The smart contract would be intelligent enough to automate the pay-out process; i.e. checking the player balance and blocking the wager amount, , assessing whether there was actually a win, and if so paying back the player in the same wallet automatically, after validating the same win."
"Having said this, ensuring the smart contract is actually delivering what it promises, becomes key. That is why we need to make sure the solution provided would be thoroughly assessed by the expert auditors approved by the MDIA."
Nearly a year on from the launch of the new gaming law and Malta's regulatory landscape is looking pretty trim, have there been any bumps in the road?
"When the new law came into force, it was a great feeling, a great accomplishment! A project we had worked so hard on for quite a long time. It was challenging initially because of the complete overhaul introduced on a number of regulatory fronts. Operationally it was also tough, especially because we needed to migrate all our licensed operators - circa 300 operators collectively holding some 650 licences – from the multi-tier licensing by class framework we had, to the newer structure which only includes a B2B or a B2C licence. This brought down the number of licences collectively held by the same number of operators to 300."
The new law also introduced a number of additional powers aimed at widening the regulatory reach of the MGA, ensuring they are empowered to keep monitoring and supervising the gaming industry in the best way possible.
With that also comes the responsibility of making sure operators are in line with the new regulations introduced, and the MGA is adamant to make sure this happens, although it concedes that the work in relation to the new law is not over yet.
"I would say this year will be quite particular in terms of the new law, and it will be what we're calling the implementation year. To introduce such a huge changeover takes months, so we're envisaging that we'll still be in this implementation phase till the end of this year."
"It's a lot of work for our employees; case in point, the move from having a single point of contact, namely the key official (responsible for the particular licence), to having a number of key functions (up to 12) which require the MGA's approval."
Following initial talks with operators, the MGA have also published a preliminary Market Consultation Document to request information on projects for a Unified Self-Exclusion System, with the plan of rolling out across all licensed gambling operators, irrespective of channel. Following the 2017 publication of the White Paper to Future Proof Malta's Gaming Legal Framework, the MGA is now looking to further strengthen the protection afforded to players, especially as a means of prevention of gambling-related harm.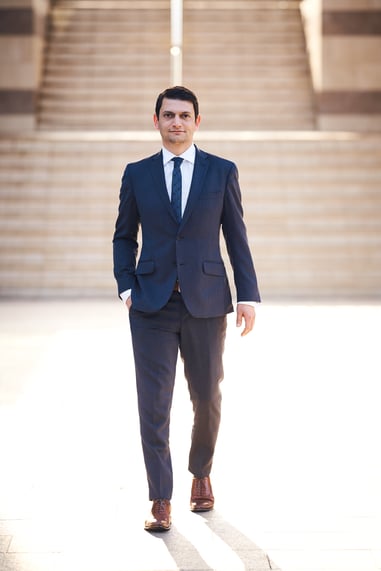 Heathcliff explains that, "Offering adequate protection to players is essential for the MGA, because currently, the unified self-exclusion present in Malta only applies to land-based gaming establishments. This means that whereas when players self-exclude themselves from one land-based gaming premises they are automatically excluded from all remaining gaming premises, this does not in any way link to the online sphere. Hence the same players can simply go home and play online through a Malta-licensed website. Although online operators are already obliged to offer self-exclusion solutions themselves, this is not linked to the land-based system, and it is not unified between online operators."
"It's a very ambitious project because we're looking at having 300 operators collectively accessing a single database, so it's definitely not easy." He continued by stating that this was not a matter of getting there first, but more to have the best possible solution in place, to ensure optimal player protection. MGA publicly stated they would be ready to consider joining forces with other fellow regulators on this front.
"We believe the way forward especially in this industry is for regulators to collaborate, as we all share the same objectives. We all want to protect players, to ensure gaming is fair, and to keep this industry free from crime."
Efforts in 2019 will continue focusing on international collaboration, with plans of signing more MOUs with international regulators - a recently signed understanding with the Swedish regulator, Spelinspektionen, marks an important milestone for the Malta-Sweden relationship.
Also in the pipeline is a project for an Enhanced Automated Reporting Platform. (EARP)
"We are connecting all the land-based slot machines to a central system. Apart from moving away from the current reporting structure to one where we get the data we need directly through the gaming devices and the central management system, the new tool will also give the possibility to the MGA to intervene in a more efficient manner whenever there is the need. Every gaming device will have an IOT device installed, through which regular data packets will be sent to us. The plan is to eventually also automate certain reporting requirements for the online operators, however in 2019 we will focus primarily on land-based activities."
While the island is currently basking in its title as Blockchain Island, the country has long held the iGaming crown. With almost 2 decades' experience under its belt, Heathcliff believes the MGA is considered as one of the most reputable regulators around, saying, "We have the knowledge and we have the experience, because we've been in the industry for a number of years. We are a trusted regulator, and believe in sharing our knowledge with other fellow regulators across the globe."
Read more interviews and articles from the May issue of SiGMAgazine here.