NLRC unveils campaign against child and underage gambling in the gaming industry
The National Lottery Regulatory Commission (NLRC) has unveiled a campaign against child and underage gambling in the gaming industry as the commission said that underage gambling "is a criminal offense in Nigeria and is increasingly becoming a big issue in the betting industry".
This campaign against under age gambling includes jingles in radio stations, newspaper adverts, billboards and social media adverts that will be targeted to parents and young people.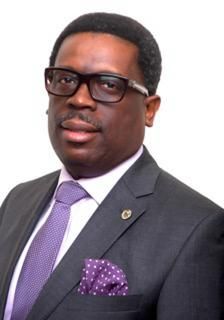 NLRC urged gaming companies to enforce rules against under age gambling by conducting a verification exercise for new and existing customers on their platforms, especially online, betting companies must confirm that the customer is over 18 before funds are deposited into an account and their names and addresses must be confirmed and linked to their bank verification numbers.
The Director-General of the NLRC, Lanre Gbajabiamila, demanded the full cooperation of the gaming companies in tackling the challenge and stated that "this campaign and a subsequent clampdown by the commission will clean up the betting space and help children not to fall victim to targeted ads that can lead them to gambling."
Moreover, Lagos House of Assembly is proposing an executive bill of N200 million as a license fee that covers a five-year period for lottery operators and is aimed at stopping fraudsters from entering the lottery business. Lagos is the commercial capital of Nigeria where all essential gambling-related activities occur in the country with Lagos Gaming Board, being the most advanced, boasting over 20 million inhabitants valued at $130 billion in GDP.
SiGMA Americas:
Following the successful launch of SiGMA Europe (Malta) and SiGMA Asia (Manila), we're now launching the inaugural SiGMA AMERICAS, covering all three major timezones. The inaugural edition is set for September 22-24, 2020 with a virtual summit focusing on two themes: SiGMA AMERICAS for the Gaming industry and AIBC AMERICAS for the Emerging Tech industry. We wanted to provide fresh content, to help you navigate through these turbulent times. If you're exploring Americas as a new frontier or wondering which tech solutions to embrace, we've got you covered: tune in on September 22-24, 2020.